9 Best Mailbox Posts of 2020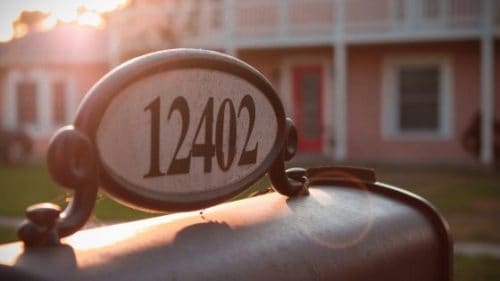 Finding the best mailbox post for your yard is important not only for curb appeal but also for safely holding your mail for many years to come without issue. You do not want to worry about problems such as rotting, cracking, tipping, or color fading from the elements.
In this article, we will provide 9 of the best mailbox posts for your consideration. These posts are built to last and will stand up to the elements no matter the climate where you live.
Best Mailbox Posts for the Yard
Gibraltar Mailboxes Whitley Mailbox Post
Gibraltar Mailboxes is known for making high-quality, low-maintenance products since 1957. The Whitley post is no exception to this high standard of manufacturing.
This post features a pastoral design with a smooth white look that will match any color mailbox placed on top. The decorative top adds character and a subtle elegance.
It is made from a durable polycarbonate plastic that will stand up to any weather the four seasons throw at it. This includes the sun's ray with it ultraviolet inhibitor and the rain with its rust-proof material.
The Gibraltar E1600B00 is an example of a mailbox that is compatible for mounting on this post
Features Summary:
Model #: WP000W01
Size: 7.63″ x 4.25″ x 51″
USA made
Installs over a 4×4 wood post (post kit sold here)
Holds up to 40 pounds
Mailbox (not included)
---
Zippity Outdoor Products Classica Mailbox Post
The feature we most love about this mailbox post is that it comes with an anchor kit. All you need to get your post ready for the mailbox comes with your purchase. The below video shows how easily the anchor and post are installed without the need for digging.
The vinyl material of this post will withstand all typical elements. The only upkeep that may be required is an occasional hose or sponge down if the post gets dirty. The manufacturer provides a lifetime warranty for cracking and discoloration, which speaks to the quality of this post.
The moldings and trim provide a stylish look that will enhance the curb appeal of almost any home. However, we particularly like this post for Cape Cod, Colonial, or Greek Revival style homes.
Features Summary:
Supports mailboxes 15 pounds and under
Mailbox (not included)
No-dig anchor kit (included)
Vinyl, weather resistant material
Newspaper holder
---
Gibraltar Mailboxes Gentry Double-Walled Post
The Gibraltar Gentry is our value pick on our list of the best mailbox posts since it comes not only with the post but also with a large capacity mailbox. This eliminates the need to hunt down a mailbox that will fit a particular post. As the below picture shows, the mailbox can hold a lot of material which is convenient in today's age where Americans are ordering a lot of merchandise online that is delivered to the home.
Despite its reasonable sales price, this post/mailbox is not cheaply made. It is manufactured out of a double-wall plastic that makes this a highly durable product. The company states that this post combo is "virtually indestructible" with its construction.
One feature that this mailbox has that we wished all mailboxes had (included our own) is a rear mail retrieval door. Instead of having to step into the street and risk your safety, you can obtain the mail from the rear of the box and avoid the potential dangers of the traffic.
Features Summary:
Built-in newspaper holder
Slides over a 4×4 post (not included)
Strong double-walled plastic material
Rear access to the mail
Mailbox (included)
---
Gibraltar Mailboxes Decorative Mailbox & Post Combo
This Gibraltar mailbox & post combo is an excellent choice if you are not looking to spending a lot but still want a quality complete mailbox right out of the box. You will get the post, mailbox, mounting bracket, and hardware with your purchase.
This combo is made from galvanized steel that is rust-resistant with its powder-coated finish. The slim design takes up minimal space yet displays beauty with its scroll design. Additionally, the mailbox provides a medium capacity for holding a large variety of items that may be placed in the box.
Features Summary:
Mailbox, mounting bracket and post (included)
Rust-Resistant
USA made
Spacious medium capacity mailbox
Easy ground install
Classic eagle embraces mailbox front
---
4EVER The Saybrook Vinyl Mailbox Post System
The Saybrook Mailbox System features a durable commercial grade vinyl material that will not discolor. The upkeep of the post is minimal with only a hose off being required on occasion.
The black mailbox shown in the picture is included so there is no worry about trying to find one that fits. The mailbox is constructed out galvanized steel that is rust-resistant.
A feature we love about this product and partially why it is included on this best mailbox post article is because of the personalized street address that comes with this mailbox system. Your address will be placed on both sides of the plate that hangs below the mailbox support arm. The address printing will be completed prior to shipping. The photo below provides an example of what a printed address looks like on the plate.
Features Summary:
Post Dimensions: 78″ overall height, 25″ arm length
Commercial grade vinyl material post
Customizable address plate
Galvanized steel mailbox (included)
---
Mayne Signature Plus Mail Post
The Mayne Signature Plus provides an elegant look with this New England styled mail post. It is manufactured out of 100% polyethylene with UV inhibitors to maintain its beauty for years.
Admittedly, many mailbox posts are boring with little character. This is not the case for this Mayne mail post. The detailed moldings and flower planter add an enormous amount of charm to this stylish post.
If you do not care for the white, this post is also made in black and clay. Click the Amazon link above or below to see these other colors.
Features Summary:
100% polyethylene, UV inhibitors
15 year warranty – residential, 5 year warranty – commercial
Medium mailbox less than 14 pounds recommended (not included)
Mounting hardware (not included)
Fits over 4×4 wood post (not included)
USA made
---
Polar Aurora Barcelona Decorative Post Mailbox Combination
The Polar Aurora Barcelona is a bit more pricey than most products featured here. However, this is the one you want to buy if you are looking for a mailbox and post that will last a lifetime.
This comes with both the post and mailbox with your purchase. The material is cast aluminum with a powder coated finish. This coating is what prevents the mailbox and post from rusting over the long-haul.
You should not expect this mailbox and post combo to be easily damage. It is extremely sturdy once anchored down. Maybe more importantly, it adds elegance and curb appeal to almost any home.
Here is a closer look at the beautiful details of the Polar Aurora Barcelona.
Features Summary:
---
Eye Level Gray Cast Stone Mailbox Post

Price Disclaimer
You are able to obtain the beautiful stone look of this mailbox post without the heavy expense of hiring out for masonry work. The Eye Level Mailbox Post comes constructed out of natural cast stone.
It is built to take a beating from the elements and requires no maintenance outside of a potential hose down. It secures down into the ground by using a 4″x4″ or 4″x6″ post, which is not included with the purchase.
Features Summary:
Color: gray
Material: cast stone
Fits over a 4×4 in. or 4×6 in. wood post. (not included)
Decorative scroll and platform (included)
Mounting hardware (included)
Mailbox (not included)
Gibraltar Mailboxes Cedar Deluxe Mailbox Post
Here is the first and only wood post for our selection of the best mailbox posts. It is made of red cedar which will not easily rot and will naturally deter insects. Cedar tends to weather to a silvery color which is appealing to some. If you don't care for the weathered look, it can easily be refinished.
This post drives into the ground without the need for digging with an appropriate tool or securing via concrete. It comes with mounting hardware to help streamline the installation process.
Features Summary:
Aromatic cedar wood
Model #: DPKX0000
Supports up to 60 pounds
Mounting hardware (included)
USA made
Mailbox (sold separately)
---
Mailbox Post – Frequently Asked Questions
Does the United States Postal Service have guidelines for installing a mailbox?
Yes, USPS.com has guidelines on mailbox installation that are found here. Be sure to follow these guidelines so that you do not have to potentially redo your installation at a later date.
Can a mailbox post be cemented into the ground?
Cement will ensure your post will stay in place. It is a good idea to cement down the post in many cases, however, be sure to follow the USPS guidelines (see the FAQ directly above) and read the manufacturer's instructions. You should verify that the manufacturer recommends using a cemented down post.
Can I make my own mailbox and post?
You can do this but it must meet the Postmaster General's standards. Your plans can be taken to your local Postmaster General for approval. Reference this link for more information.
Do mailbox posts come with a mailbox?
Posts may or may not come with a mailbox. It depends on the product you purchase. The benefit of buying a post that comes with a mailbox is that you won't have to worry about finding a mailbox that fits your post.